S
pecialists in handling of Exhibition materials which are brought into the country under temporary import. We undertake temporary import of the exhibition items, transportation of the same to the exhibition centre, arrangement of materials according to need, transportation back to the carrier and Export back to the country of origin. Storage of items if required in between, taken care of.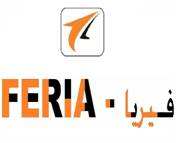 FERIA – our own Subsidiary Company which has independent CR
and Import Code for handling EXHIBITION Materials,
facilitates organizing any type of Exhibition suiting the client's requirements.